Amid a season that's hectic,
don't let the Story become too familiar.
Advent invites us to pause and remember the generations of interwoven lives that led to Jesus' first coming, while inviting us to find our place in the ongoing story that will culminate in His second coming and the unveiling of creation fully redeemed.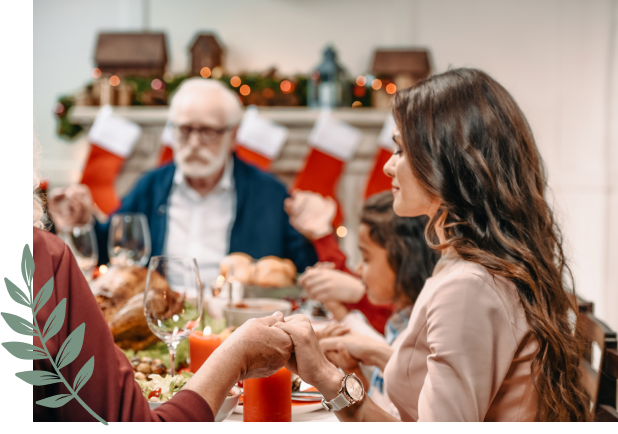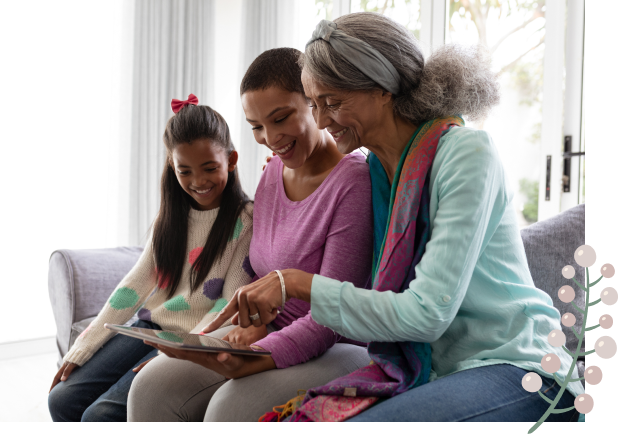 This daily Advent devotional is designed to refresh your vision of God's eternal Larger Story unfolding through the life of Jesus in the hearts of His people.
Don't settle for simply hearing the traditional carols and nativity story. Encounter God-With-Us, experience a new understanding of yourself, and engage in the kind of deeper connection with others made possible only by the coming of Jesus.
Longing for more than a nostalgic holiday?
Join us on this Advent journey if you're ready to engage Scripture while considering:
How is your life different because He came?

What is changed about how you relate because He came?
What is the specific invitation He's offering you this Advent?

Will you respond to His invitation?
Who are the Advent Devotionals for?
Between Creation and the Coming can be used by individuals, families, small groups, Sunday School classes, and youth groups.
Each day of readings will trace God's redemptive work in the lives of individuals throughout Scripture, explore how our own choices resemble or differ from theirs, and provide questions for pondering what has shaped and defined our response to God, our own identity, and patterns of relating to others.
Candle lighting and small group activities are included for Advent Sundays.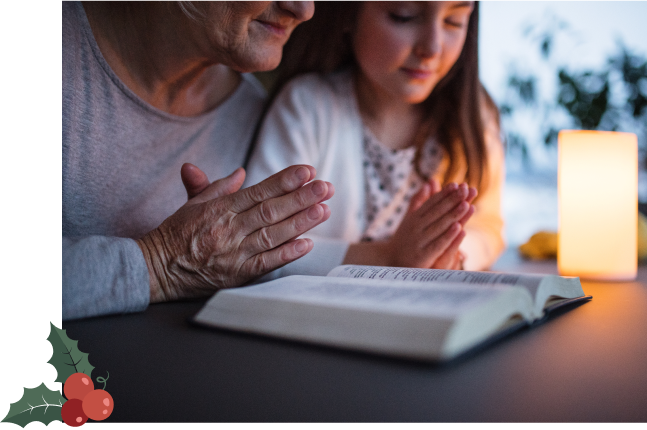 "
Every year I try to orient my heart for a worshipful Christmas by using Advent calendars to build my hope and then exploding gratitude for God's great Gift of His Son.
Like others, this calendar traces the story of God's work and God's promises to redeem His fallen world…but the probing questions applying each part of the Bible's storyline of real people's need for redemption uncovered my own need for the promised Savior…and the extravagant provision God sent for me.
Not a quick and easy 'feel-good' read - but a heart-changing one.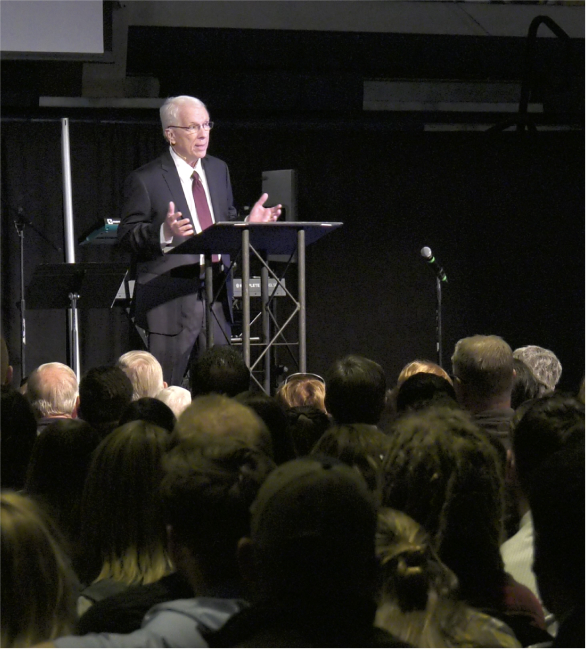 Who are we?
At Larger Story, we are joining with Heaven to tell the beautiful story of redemption and restoration. It spans from before time – from the birth of the earth, to Christ's life, death and resurrection – to today. God invites us to tell His Larger Story, the overarching narrative that unites all of history. Deeper and wider than merely a collection of events, this story's meaning is only realized when we see it as relational.
We offer spiritually hungry people online resources and support based on the gospel-centered relational framework outlined by the late psychologist, author, and Bible teacher Dr. Larry Crabb. Our resources help you go deeper to discover and live in the love story God is telling.
We equip individuals, groups, and churches to face with courage what makes meaningful and lasting community difficult and to break through those obstacles to live with purpose and power.
Visit our website to learn more about our mission and discipleship resources.